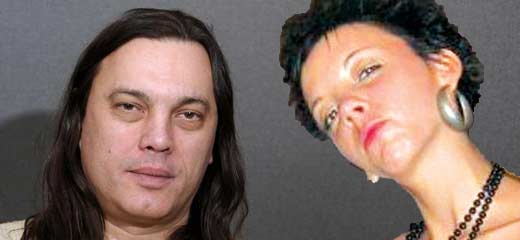 Marijana Fece, Firčijeva sestra po ocu, tvrdi da je sa bratom imala intimno iskustvo!
Bivši član grupe EKV i farmer Ivan Fece Firči navodno je imao incest sa svojom rođenom sestrom po ocu Marijanom, otkriva novi "Svet"! Farmerova sestra se oglasila u javnosti iz Budimpešte i ispričala šokantnu priču kako je malo falilo da ima seks sa rođenim bratom!
- Jedne noći smo se toliko posvađali da sam počela da se pakujem sa namerom da napustim Novi Sad i da mu se više nikad ne javim. Bio je besan, šetao se hodnikom i držao za glavu. U jednom trenutku otvorio je vrata spavaće sobe u kojoj sam stajala u donjem vešu. Pribio me je uza zid i dok me je gledao, snažno me je poljubio. Moram da priznam da ni meni nije bilo svejedno i da je i mene privlačio taj greh... Srećom, nekako smo se suzdržali, i to jedva - rekla je Marijana i dodala:
- Živim u Budimpešti i čekam da nas sudbina ponovi spoji, a kad se to desi, ne mogu da tvrdim da ćemo stati samo na jednom poljupcu, kao što smo to uradili u mojoj mladosti - izjavila je Marijana Fece za "Svet". Bolesno!
Sve najnovije vesti možete naći na sajtu Farma Srbija i Farma Forum
Podeli na Facebooku
Stavovi izneti u komentarima su privatno mišljenje njihovih autora, a ne redakcije portala i portal nije odgovoran za sadržaj komentara.
Prikaži/Sakrij formu za unos